During the weekends, there is only so much Frozen II a mom can watch before she goes off the deep end. Finding fun activities for a family, in which the whole family can enjoy can be a hurdle.
Nowadays, being at home during the work and school week in quarantine can stir up a lot of stress for families. Trying to find fun things to do with the family during weekends is not an easy feat.
However, it's essential as a parent to prioritize activities for family fun to create long-lasting memories for our kids.
Still, not all of us can think of creative things to do at the drop of a second during the weekend. Neither do we wish to spend hours on a wild goose chase on Pinterest to figure out family fun.
Maybe you're like me, and you spend a lot of time finding ideas on Pinterest. Then you realize that you never get to implement them because, by the time you agree on something, your kids are in meltdown mode.
So here are a few easy ideas you can use right away to create meaningful, fun family activities to do with your kids on the weekends.
1. Camping
Want to be in the great outdoors? Nature and fresh air can do wonders for kids. Camping can be a fun family activity you can uniquely do during the weekend. It brings on an interactive yet full sensory experience for kids. In particular, the curious animals on the move, the smells of the varying seasons, and the peaceful sounds of owls perched nearby.
For sure, it's an interactive experience. If you're a fellow Montessorian, then camping is a full-blown Montessori activity. You can also use camping to teach your kids the necessary outdoor survival skills.
Indeed, being in nature strips away the cares of the world, anxiety, or worry that accompanies it—thus creating a relaxing experience for families to relieve stress. Don't think camping is relaxing so? Try going through a meditation app. You'll notice that most of the sounds are related to nature.
Want to make this fun family activity even more educational? Bring some Binoculars, a magnifying glass, and other kid-friendly exploration tools to help your kids understand nature.
This will help your kids explore and study a few science topics. Also, don't forget to bring a kids headlight and camping chairs, even glow sticks can add a bit of fun to the night atmosphere.
2. Cook Together: Fun Activity for a Family
Cooking as a family is a fun family activity that you can do while stuck indoors on the weekend. I have to admit this is one of my favorite activities to do as a family.
If you're a neat freak, be prepared to have a glass of wine and relax, cause this is going to get messy. And that is okay!! Don't try to clean up and be a stickler about flour on the floor or in your child's hair. Just enjoy the experience and memories.
This is one of my favorite activities for a family to do. My kids and I adore cooking together. Yes, it's messy, but it's fun to see how much progress your child makes working within the kitchen.
Have a picky eater? An excellent way to combat that is to have them help with the food prep. Your picky eater is more likely to eat the meal if they help make it.
Besides, there are many fantastic benefits of letting kids into the kitchen. There are various practical living aspects that we, Montessori Moms, love about helping in the kitchen. For example, the simple process of washing dishes, sweeping the floor or washing their hands create several different learning aspects.
3. Dance

Dancing is so helpful in relieving tension and stress. It's also a heart-pumping weekend activity full of family fun!
You can enjoy some fun time as a family right in your home. Children love music, and it's an excellent way to introduce them to movement at a young age.
In this era, children are spending more and more time in front of the screens and less time participating in physical activity. So by all means, get grooving!
4. Visit a Strawberry Patch
Are you drooling at the mouth just thinking about this fun activity for the family? As a child, one of my favorite things to do with my parents was to pick huge strawberries at the berry patch.
We ventured to a berry patch outside of Amsterdam last summer, and it was magical. If you're allowed, grab a picnic basket and enjoy a berry-filled family fun lunch!
5. Gardening
I can't wait to start our garden this year. Gardening is one of those essential fun activities for a family with kids of any age. Not only is it great for sensory play, but it teaches children how to care for a living thing.
For one thing, they get to see the life cycle of a plant and understand a little bit more about transformations. In reality, you don't need a significant garden with bells and whistles.
Think about your space and start a small vegetable, herb, or flower garden. If you have ample space, then everyone can have a spot to grow what they desire. Gardening is also a great way to show your kids how hard work pays off.
6. Craft Time
We all know how therapeutic art can be for kids and adults. So find a space you don't mind getting messy and use this family activity time to get creative!
Don't worry if you're a lousy sketcher or don't have a creative bone in your body. Your kids won't care! Make the experience as positive as you can, with no critical critiques.
Art is all about individual perception and expression, so just focus on having fun with it.
7. Building
Need building activities for a family with older kids? Well, If you have children that love to assemble models, then this is for you. Building airplanes, cars, and robot models are more fun family activities you can do at home on the weekends. Need something more intense? Then figure out what you need in your home and build it with the help of your kids. For example, a bookshelf, a new bed, or maybe an entire shed. Make it into a fun family building project.
8. Movie Marathon
I know this may seem a little boring for some, but in my house, we love a good movie marathon. Every fall, just for fun, we re-watch the entire Harry Potter Series curled up with a big bowl of popcorn.
Yea, if you can't tell, we are Potter heads! Every time we visit London, I'm always trying to make it to the Harry Potter Set, but with so much to do in London, I just never get there. Oh well, maybe next visit. But there is something so exciting about being transformed into this magical world via movie.
Anyway, I'll stop selling you on Harry Potter and get back to the task at hand, Movie Marathons.
So have a movie marathon night or weekend. Just get comfy and grab some comfort foods. It's okay if you want to stay in your pajamas, I won't judge you. You can make it a pajama movie marathon day and create other fun activities for a family full of pajama-wearing movie goers!
9. Yoga activities for a family

Yoga is an excellent, fun family activity to help remain fit, relieve stress, and have a healthy mind. You can find some great yoga routines at Cosmic Kids. Start at your family's comfort level and scale-up.
Practice daily or on weekends as a family until everyone can master multiple positions. Take your time and go at a good pace for everyone. Remember, this is for fun, so stick to kid-friendly routines.
10. Learn to Sew
Sewing is a fantastic, fun, weekend activity for families. Try to create a family project and spend time working it to completion. Have you been sitting on that quilt from grandma? Finally, finish it and make granny happy.
Are you already a super sewing maniac? Then show your kids how to sew. Not good with a needle? Then learn as a family.
As a family activity, you guys can sign up for an online sewing class or and take local classes when they open. Learning to sew doesn't have to be complicated; just learning basic stitches can prevent any future fashion mishaps.
11. Activities for a Family to Learn Their Roots
One of the most crucial weekend family activities on this list is spending time with your children and teaching them their family history. One of my favorite childhood pastimes was asking my elders about our family history, their pasts, and viewing old family photos.
Going through old photo albums allows kids to see a life cycle and it's transformations. Also, how the world was for parents and grandparents as children. What life was like in the '50s, '60s, etc. It also allows them to look at you in a different light and realize that you were a child or teen too.
Another fun activity for a family with older kids would be to do a family tree together. Family trees are great to look back on years from now as a reminder of one's family history. Nevertheless, learning about one's past allows for families to keep traditions and memories alive.
12. Scavenger hunts
Scavenger hunts are a great way to get kids active and thinking at the same time. The theme of a scavenger hunt is endless. For instance, you can do an easter, nature, colorful treasure, or even a Christmas scavenger hunt.
Don't let all the older kids have all the fun. With this in mind, if you have little ones, make sure you give them some easy wins, so they enjoy the hunt.
13. Take an online class
You can learn anything and everything online. Take a class online as a fun family activity during the weekend. Learn how to bake a tiered cake or knit a baby blanket as a gift. It's so much fun to see what you can do as a team.
If you can't agree on a project, then each person can do a small one. It's okay for your kids to want to express themselves in their unique way. Take some great classes with Bluprint and CreativeLive.
14. Start a family business.
If you're a savvy business family, then think about a business you can start together. This is an enjoyable family activity you can work on in you're free time on the weekends.
Indeed, teaching your kids the value of hard work, money, and how to be a business owner at a young age will be beneficial.
However, don't forget that this is a fun family activity. So you don't need a significant business, a lemonade stand (after quarantine of course) will be just fine, especially for your preschooler.
Another great business idea would be to turn whatever you learned in your online classes to a money-making family business.
15. Activities for a Family to go Cricut Crazy
Get personalizing, organizing, and customizing with this family fun activity. The Cricut will keep your family busy for weekends to come with its convenient cutting capabilities.
You can create so many projects for your family to tackle together.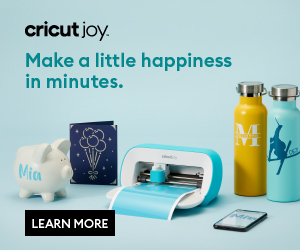 Have you thought about organizing your pantry? Well, the Cricut can help you do that.
Have you been thinking about adding designs to personalize your kids' favorite cups or mugs? Yep, the Cricut can do that too.
Conclusion
Finding weekend fun activities for a family with kids just go a lot easier. It's time to turn off the screens and make family time a priority. Not only will it allow you to grow as a family, but help create memories that last a lifetime.
Remember, this is about having fun; it's not a competition, so just relax and get creative.
If you like this post, please share it!
Comment below and tell me your favorite activities for a family to do during the weekend.